Site Admin

Posts: 3514
Joined: Mon May 08, 2006 9:50 pm
Location: South Oxfordshire, UK
Ok, well I now know where to come when I need another one done!
Cheers,
Mike.
(South Oxfordshire)
Register Member No 0355
1971 2.5PI Saloon
Sapphire blue
1973 2.5PI Saloon
rust
some
Honeysuckle
1973 Stag
French blue
(1949 LandRover was
blue
should be
light green
!)
---
Groupie

Posts: 69
Joined: Fri May 02, 2014 9:25 am
Location: Norwich
Bit more done at the weekend.
Plan was to put the floor in that I got from Lloyd and then fit the chassis rail to suit. Once I chopped the floor out turns out the inner sill is more toasted than I thought. Not wanting things to move or fold in half I thought I'd better go back to the chassis rail to try and retain some rigidity and move from there.
So you may remember it looked like this.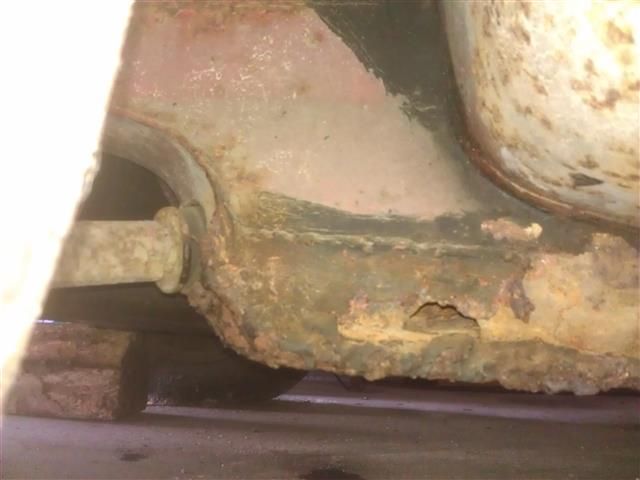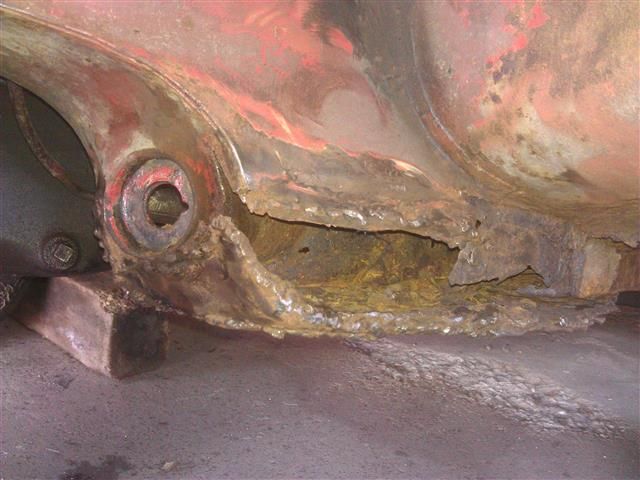 Now it looks like this. Just the bottom to put on to finish it off. I ran out of gas and the garage was getting cold. Red oxided inside as far as I could reach.
I'll have to clean up some places but hopefully not too much will burn off during welding, it will be waxoiled at later date anyways.
real name: Steve
---
Who is online
Users browsing this forum: No registered users and 1 guest